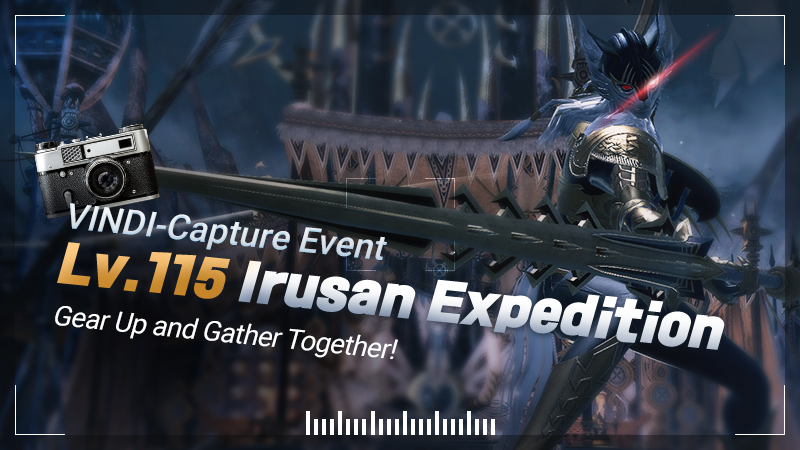 Event Period: 4/25 (Tue.) after weekly maintenance - 6/20 (Tue.) before weekly maintenance
Fight a desperate battle with the new Fomorian Leader.
Get stronger, reach LV. 115, and join the fray with Irusan!
An amazing honor is waiting for the player who defeats Irusan with the most style!
[Participation Method]
Reach level 115.
Take a screenshot of yourself defeating Irusan in the most stylish way you can.
Upload your screenshot to the #art-n-pic channel in Discord.
React to your favorite submissions with a emoji to vote for them.
A total of 4 winners (2 from each server) will be selected based on the vote result.
[Required Information]
Your Character Name:
Server:

Screenshot Description:
[Reward Information]
Exclusive Discord Server Role (Title)

Your screenshot will be posted on the new Discord channel #hall-of-fame (2 from NA and 2 from EU)